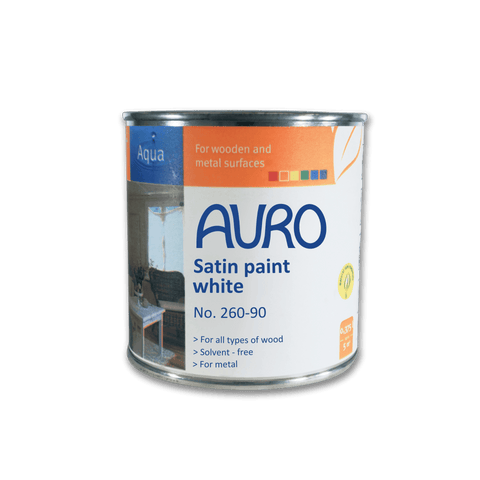 Auro 260 - White Satin Paint (90)
Show more
Water-based, solvent-free satin sheen topcoat for internal wood or metal. Available in a 'natural white'*.
Breathable
Quick drying
Low odour
Tested and certified 'safe for toys' and 'saliva- and perspiration-proof'
Does not contain (MIT/BIT/Thiozoles)
* Using natural ingredients, AURO 'White' Satin paint is a warm, slightly creamy shade of white.
Greenshop Paints company reviews
We're really pleased that our customers have taken the time to share their feedback with us.
Feel free to read our reviews below or let us know about your experience!